Our Ballroom and Latin-American courses combine the elegant and graceful styles of Ballroom, with the rhythmical and freedom of Latin-American. Our Ballroom and Latin-American courses each run for 12 weeks. We also run short courses and special masterclasses throughout the year, so that you can learn even more dances, and improve on what you already know.
Ballroom
In our Ballroom style, we cover:
Waltz
Tango
Slow Foxtrot
Quickstep
with the addition of Social Foxtrot and Viennese Waltz
These are the standard dances that are often performed at social dances, and other ballroom events (with the possible exception of Viennese Waltz). Ballroom is a traditional English style of dance that has developed over time into the dances we know today. They shout elegance and class and are also a great way to stay healthy.
We will teach you the basics in all these dances that you are able to get out and practice what you have learned and go out on your own to social dances and other special events.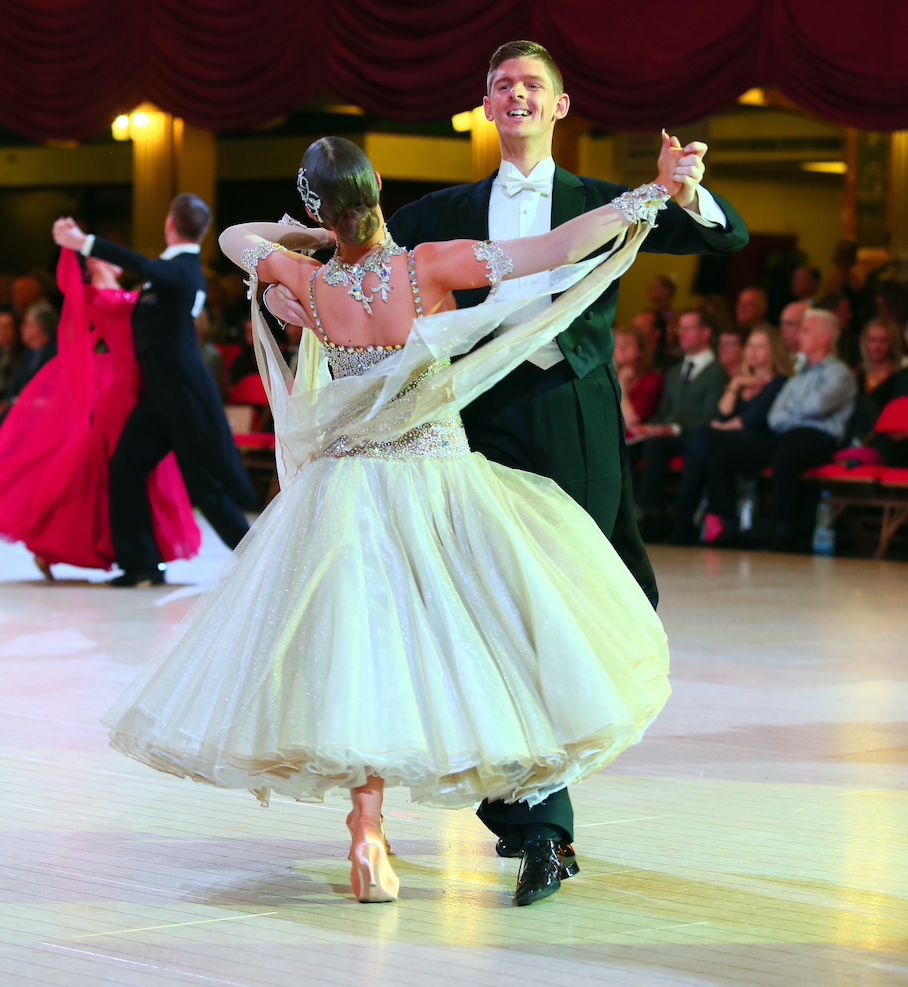 Latin-American
In the Latin-American Section we cover:
Cha Cha Cha
Samba
Rumba
Jive
Paso Doble.
Again, these are the dances most widely covered. Latin-American developed from the latino rhythms from places like Cuba and Brazil and are very energetic and engaging. Latin is not just about learning the steps but also about telling stories. Whether its a sexy Rumba, a carnival from Rio, or trying to woo a girl in Rock and Roll America!
We will help you to put together a few steps, and teach you not only the routines, but also the ability to take the various figures you have been taught and put together your own combinations.