Build your social calendar at our fantastic weekly social nights!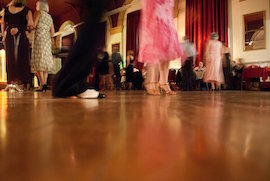 Come along to our fun and friendly practice evening!
Friday night is suited for anyone wishing to come along and have a good time!
The music is mixed in Ballroom and Latin-American, Argentine Tango and more throughout the night at tempos that suit everyone from seasoned dancers to beginners/improvers wanting to practice routines.
Every Friday - 8.00pm to 10.00pm

Remeber to check out our special events listed on our events page of the website