Build your social calendar at our fantastic weekly social nights!
Ballroom and Latin-American Social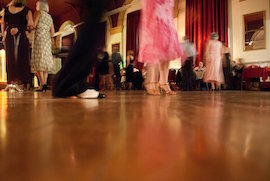 Not a competitor but love to dance? Learned a new routine in your class and want to work on it to progress your dancing? Just want a good night out? Friday night is the night for you!
Friday night is suited for anyone wishing to come along and have a good time!
The music is mixed in Ballroom and Latin-American throughout the night at tempos that suit everyone from seasoned dancers to beginners/improvers wanting to rehearse routines.
Every Friday - 8.00pm to 10.30pm

Remeber to check out our special events listed on our events page of the website