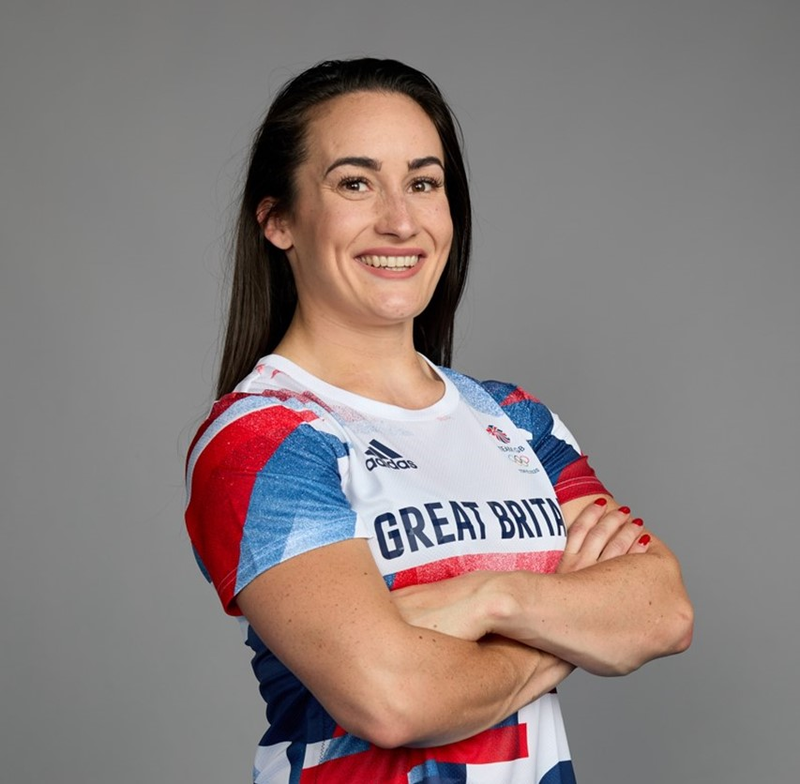 Sarah Davies has been attending a regular weekly class and is loving learning how to dance Ballroom & Latin-American. In her early life, she was a beauty pageant queen but decided to leave that behind to smash stereotypical gender roles to become a professional weightlifter!
Sarah, who has been competing in Woman's Weightlifting since 2011, made a reputation for herself where she went on to become the first British Woman to win the Under-23 European Championships in 2015.
She continued this success on the Gold Coast in 2018 where she won a silver medal in the Commonwealth 69kg event and then won Silver again at the 64kg category at the 2021 European Championships.
Davies is the current holder of 6 British records across 2 different weight classes.
---
We want to wish her the best of luck in her event, the Woman's Weightlifting 71kg class which takes place in Birmingham on Monday 1st August at 6:30pm. Please leave a comment below if you want to wish her good luck!