S

equence Dancing is based on steps taken from the Ballroom and Latin-American and put together into a short sequence. Couples perform this group of steps in sequence round the floor. This style of dancing is a great social activity and the set routines mean that you do not need a set partner in order to dance these routines at a social event or group lesson.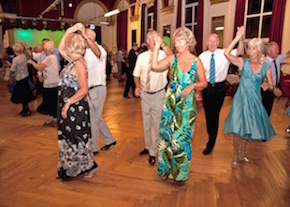 Some of the most popular sequence dances are:
 

Mayfair Quickstep

 

Rumba One

 

Square Tango

 

Balmoral Blues

 

Emmerdale Waltz

 

Tango Serida

 

many more!
There are new dances being created all the time in sequence competitions. We can teach you all the latest dances for you to get up and dance so you will always be able to learn something new in a  friendly group setting.